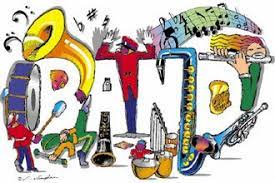 Beginning Band - Year-long - 7th & 8th-grades
Mr. La Vignette & Mrs. Moore
This is a year-long course. It is for students NOT currently enrolled in Band in 6th grade. Students will participate in at least three concerts a year. Students will learn the fundamentals of music while also learning the technique of their primary instrument. Students must acquire an instrument and pay a $35 Band Fee in order to be in a band.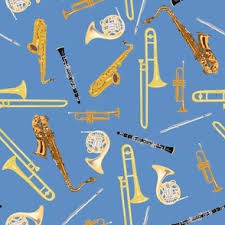 Intermediate Band - Year-long - 7th & 8th-grades
Mr. La Vignette & Mrs. Moore
This is a year-long course. To sign up for the 7th-grade Band, students must have been in 6th 6th-grade Band or have the permission of Mr. La Vignette. Students must acquire an instrument and pay the $35.00 band fee in order to join the band. Students will continue refining the musical and instrumental skills that they learned throughout prior years. Students will participate in at least three concerts a year. Students will have the option to participate in All-County Band, All-District Band, Honors Band, and Solo and Ensemble. Students will also perform at Music Performance Ad.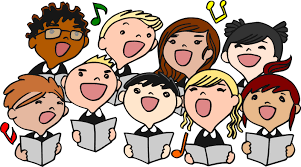 Chorus - Year-long - 7th & 8th grades
Ms. Knight
This is a year-long course This course consists of both concert performance singing in various styles and genres and a continuing study of music theory. Written work and occasional testing will take place during the year. There is a $25 flat fee associated with this course to cover materials, concert expenses, and a chorus shirt for each student. Group performances during and after school are scheduled and required.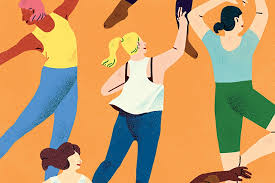 Dance- Second Semester - 7th & 8th-grades
Teacher
Students study the body in motion by exploring the elements of dance: space, time, and energy. Students develop an awareness of the body as an instrument for self-expression, learn about the benefits of dance for healthful living, and study the role of dance in other cultures and in different historical periods.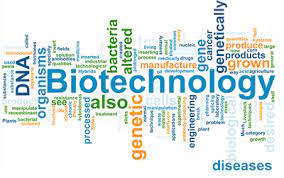 Exploring Healthcare: Medical Terms and Body Systems in Biotechnology Careers - Semester long - 8th-grade
Mrs. Hale
Students will gain an understanding of medical terminology, the nervous system (including the brain) and five senses, and careers related to Biotechnology. This class includes many hands-on labs in a fun and engaging learning environment.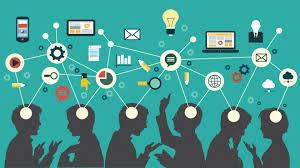 Exploring Business and Entrepreneurship - Semester long - 7th-grade
Mrs Hale
Students learn the principles of business and the concepts of entrepreneurship. A focus on the necessary characteristics for being an entrepreneur will aid students in developing their career and life plan. Students learn the procedures and requirements for starting and running a business. This class includes many projects in a fun and engaging learning environment.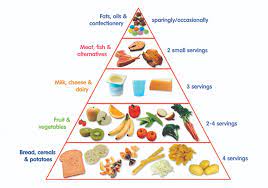 Exploring Foods and Nutrition- Semester long - 7th & 8th grades
Mr. Viar
Formulate an understanding of nutrition for a healthy lifestyle by preparing foods in each food group. Develop kitchen skills that promote proper food handling practice. Plan and execute meal management. Gain the knowledge, skills, and industry credentials for careers in food and nutrition.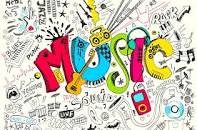 General Music 7th & 8th grades
Ms. Knight
This course consists of continuing studies in music theory, music history, music production, and the fundamentals needed to play various instruments (guitar, piano, ukulele, recorder, and/or bucket drums). Written work and testing will be required in addition to group rehearsals during class.

North Carolina Virtual Public School - 8th-grade
Mrs. Haggard, school coordinator
This is a virtual school with instructors from all over the state of North Carolina. Students may take high school-level courses to meet graduation requirements. By taking these classes, students will have an opportunity to take college-level courses in High School. Students are currently taking Spanish and French.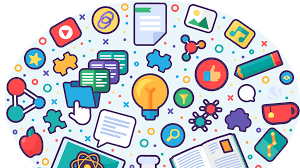 Project Lead The Way: Design and Modeling - Semester long -7th-grade
Mr. Page
Students apply the design process to solve problems and understand the influence of creativity and innovation in their lives. They work in teams to design a playground and furniture, capturing research and ideas in their engineering notebooks. Using Autodesk design software, students create a virtual image of their designs that they have the opportunity to 3D print.
Project Lead The Way: Automation and Robotics- Semester long - 8th-grade
Mr. Page
Learn about the history and impact of automation and robotics as they explore mechanical systems, energy transfer, machine automation, and computer control systems. Using the VEX RoboticsA platform, students apply what they know to design and program traffic lights, robotic arms, and more.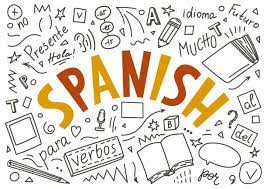 Spanish - First Semester-7th & 8th grades
Mr. Forero
This is a semester-long course. Students will increase their use of the Spanish language, engaging in interpersonal communication involving everyday topics. Students will use language in practice that imitates real-life settings. They will develop a greater understanding and insight into the nature of language and culture. Students will focus on learning about culture, and building and understanding of the practices, perspectives, and products of a society.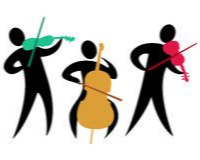 Strings Orchestra - Year-long - 7th & 8th grades
Ms. Rousseau
This is a year-long class. It is for students who play violin, viola, cello or bass and is an extension of the 6th grade Beginning Orchestra class. String players will continue to build their ensemble skills as they learn a variety of music in both classical and bluegrass/folk styles. Orchestra students are expected to participate in Fall, Winter, and Spring Concerts and will have the opportunity to meet and work with guest artists from around our region. They are also eligible to audition for All-County clinics, Solo & Ensemble and other adjudicated events during the school year.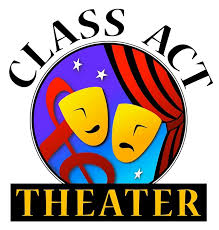 Theater - Semester - 7th & 8th grades
Ms. Greenstreet
Students will experience creative dramatics, mime, reader's theater, interpretive movement, and oral interpretation as they explore the actor's craft. In addition, they will learn how directing, theatre history, and theatre management contribute to a stage production. Behind the scenes, students explore how costumes, make-up, props, and scenery along with special effects, lighting, and sound bring magic to the stage.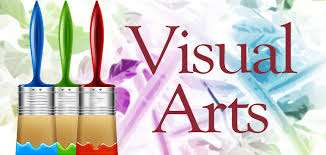 Visual Arts - Semester long 7th & 8th grades
Mrs. Hunter
This course emphasizes design concepts, work in the studio, art history, art critique, aesthetics, and creative thinking. Art history relates to the cultures studied in 7th-grade social studies. Various media are used. This course is for any 7th-grade student regardless of their knowledge and experience.